Welcome to Esquel Outfitters, since 1999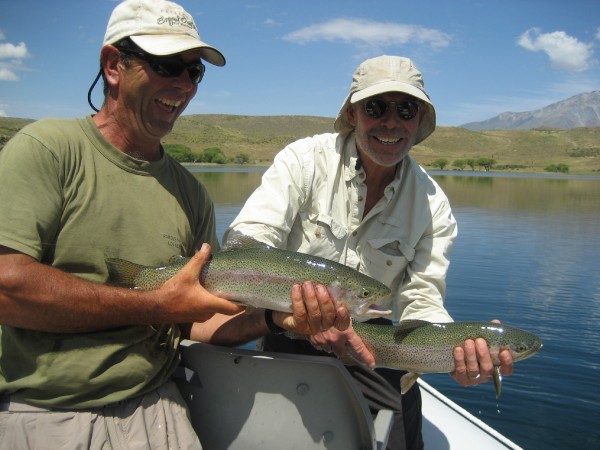 A private lagoon outside of Esquel
Esquel Outfitters was founded in 1999 by Marcos Yaeger, who was born and raised in this area of Argentina. His experience and detailed knowledge of Los Alerces National Park, Esquel, and Rio Pico regions is unparalleled.  Trust that you are in good hands with us and that you will be taken care of from the moment you arrive. Watch the enclosed videos, look at the photos, read the testimonials, and give us a call. Thanks for visiting our website!

Some Quick Facts about Marcos & Esquel Outfitters:
– The most experienced (since 1990) and longest running outfitter servicing the Esquel area & Los Alerces National Park.
– Access to miles & miles of private water, some of which is exclusive to Esquel Outfitters.
– Trips are customized to individual interests and conditions, providing float trips, camping trips, and walk/wade trips.  El Trebol Lodge is just one of many lodges or hosterias where you may stay.
-Argentine owned & operated!  We are a smaller, more intimate operation.  You will be welcomed like a friend of the family.
-While at El Trebol Lodge you will get a single room with private bath at no extra charge.
-Esquel Outfitters was founded by fly fisherman for fly fisherman.  The focus is on you and the fishing, but you will also find the lodging comfortable, the meals delicious, and the wines excellent.
The Rivadavia in Los Alerces National Park
Esquel Outfitters, LLC
For reservations or information please call or email:
Rob Nicholas
(860) 672-4457  or Cell: 860-387-3300
E-mail: rob@angingintheandes. com